Image slide

Tell your brand's story through images
Image slide
Tell your brand's story through images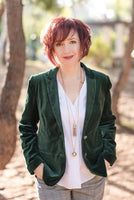 PLANTING ORGANIC BEAUTY
AEGLI was the mythical daughter of God Asclepius, deemed as a symbol of Splendour, Radiance and Beauty, resulting from good health.
AEGLI skincare was developed by Greek Homeopath-Holistic-Nutritionist Dr Errika Papavenetiou MD. Her vision is to create effective and clean beauty products in her pursuit to protect the human body and the environment, whilst achieving holistic well-being and promoting essential euphoria.
AEGLI-Premium Organics is a Greek company inspired by the enchanting Greek flora and the inexhaustible global biodiversity. Is constantly searching for valuable organic active ingredients from all over the world, thoroughly testing these, both in laboratory and clinically used methods.
AEGLI products are formulated to deliver the most effective results without the addition of any synthetic substances. The combination of traditional medical knowledge and the power of active organic ingredients is the very essence of Aegli΄s notion of inner and outer organic beauty.
Αegli-Premium Organics products are:
DERMATOLOGICALLY TESTED, NOT TESTED ON ANIMALS, VEGAN APPROVED, GLUTEN FREE, PREGNANCY APPROVED
DO NOT CONTAIN: Parabens, Mineral oil, Petrolatum/Parafin wax, Silicones, Propylene Glycol, PEG, SLES, ALES, Sulfates, EDTA, Phthalates, Alcohol, BHT/BHA, Imidazolidinyl Urea, Diazolidinyl Urea, Acrylates, Carbomer, Aluminum, Ethanolamines, Triclosan, Synthetic fragrances, GMOs.
"We deserve to be safe and sparkle using clean, pleasant and efficient cosmetic products made from nature΄s most valuable ingredients." Dr Errika Papavenetiou MD